P
Contact: Stan Wallace at (212) 631-9177 or stanwallace@filtergallery.com

| | |
| --- | --- |
| | |
The Filter Gallery specializes in camera filters, matte boxes, and image-controlling devices.
We have been serving the motion-picture, television, and professional still-photo communities since 2001.
We are a sales, rental, and service-driven company, but we are better known for our technical support,
our unique range of hard-to-find filters, and the introduction of the BLUE STREAK Filter, as well as
our VARI-COLOR polarizers. _______________________________________________________________________________

THE BLUE STREAK FILTER
is a special-effect filter designed to help camera professionals create the effect of an anamorphic flare.
It is a kin to the clear streak filter which is historically known as a two-point star effect.
Because of its radiant cobalt color, the Blue streak has become one of the most popular special-effect
filters in today's image-making market.
Its end result is influenced by the size, scope, and intensity of the light source. But many camera professionals have discovered interesting techniques that enable the Blue Streak to tastefully spice-up a scene.

The Blue streak generally comes in 3 strengths: 1mm (ROBUST), 2mm (CONSERVATIVE), 3mm (MILD).

Rob McLachlan CSC, ASC
Vancouver & Los Angeles



Image courtesy of America's Most Wanted
DP: Richard Lopez, NY City

| | |
| --- | --- |
| Playboy Bunny at Chicago Tavern | Image courtesy of Francis Kenny, ASC |
Streak Filter Sizes
The Filter Gallery offers Streak filters in three conventional matte box sizes
and three gear-driven frames. The gear-driven frames enable the streak effect
to be rotated quickly and conveniently at the touch of a finger.
These sizes include: 4x4, 4x5.650, 5.65x5.65 and 6.6x6.6
as well as 110mm,120mm, 138mm, and 162mm.
| | |
| --- | --- |
| 4x5.650 Blue Streak | 120mm Gear-Driven Blue Streak |

Gear-Driven Pola Frames with Schneider True Polarizers
152mm and 162mm (ideal for the Optimo Long Lens)
The Red Matte Box
requires a special Gear-driven Frame

110mm, 120mm & 138mm <>138mm with Special Track
_________________________________________________________________

VARI - COLOR Polarizers
Vari-color polarizers enable the camera professional to uniquely change the color of a glare or a reflection, even in low-light conditions. Vari-color polarizers can be combined with conventional polarizers to dramatize a scene to breath-taking proportions.
| | |
| --- | --- |
| | Photographed with a RED / BLUE Polarizer |
The TESSIVE Electronic TIMING FILTER
A multi-facet filter, designed to enhance and control motion,
as well as to deliver accurate IR/ND in all densities.
It is a one-a-kind filter for action scenes.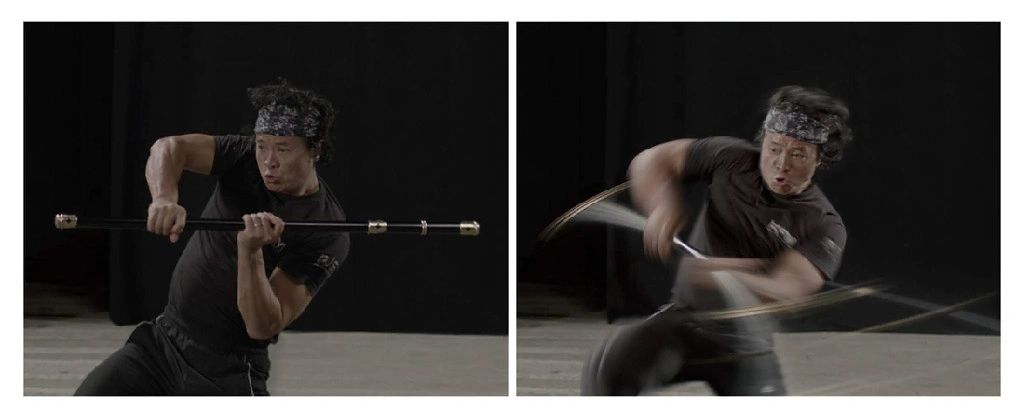 The Timing Filter In Action
| | | |
| --- | --- | --- |
| 4x5.650 Timing Filter | Timing Filter with Matte Box Tray | Control Panel |